Conor McGrady, facilitator at the 2010 First NSK Citizens' Congress and member of the 2nd NSK State Folk Art Organising Committee has an exhibition opening in Split this week. With a long-term connection with NSK, his work is also informed by questions around state, power and utopianism. His large scale drawings have a distinctive style and power, and will interest followers of NSK.
For his first solo exhibition in Split, the Irish artist Conor McGrady presents his recent series of works on paper that were created after his research trip to Split and the island of Vis in 2018. In accordance with his interest in various manifestations of social order and topics related to the control of space, people and national borders, the works exhibited at the Museum of Fine Arts in Split research the Croatian present through the segments that McGrady has recognized as the ones surviving from the Communist era. Citing the legacy of ambitious architectural projects such as urbanistic project of Split 3 or vast network of military bunkers and tunnels on Vis, the artist examines the changes that have occurred when the utopian wishes of modernism had been replaced by political conservativism, a rightward turn and retreat into individualism. Large scale drawings show the ideological and aesthetic implications of the chosen localities explored in the broader framework of contradictions and ambiguities inherent to all power and control narratives.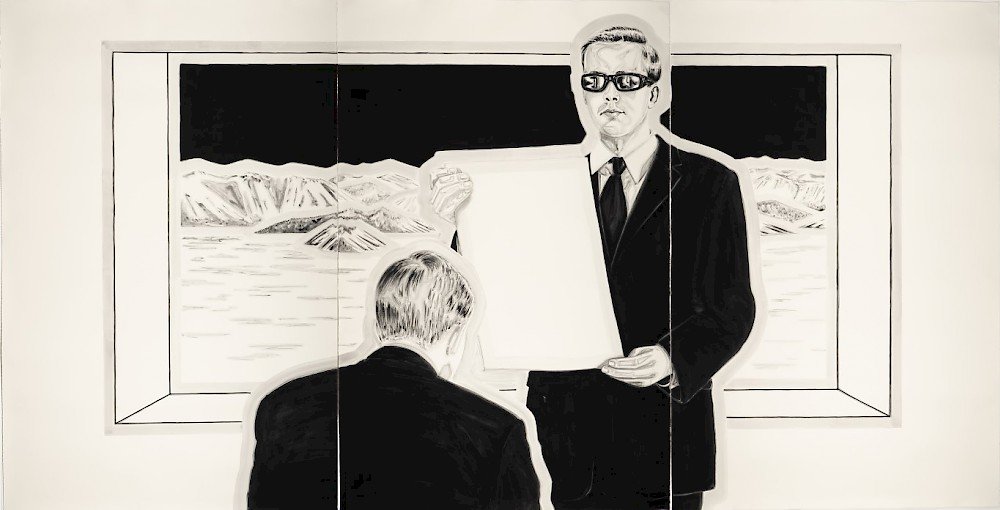 Inspired by Split as a city that combines antiquity and modernism, a city that includes all of its vast and various legacies into each new epoch, Conor McGrady has created his drawings through hybrid visual language that combines architectural modernist heritage with bunkers or forts, but also with natural borders represented by mountains that have for a long time protected the city from the dangers from the inlands. Through combination of these epic scale motifs and large format of drawings with smaller, more intimate studies, the artist generates a dynamic exhibition narrative that shows constant tensions between openness and control, flexibility and rigidness that can be clearly brought to contemporary context, not only on local but also on global level.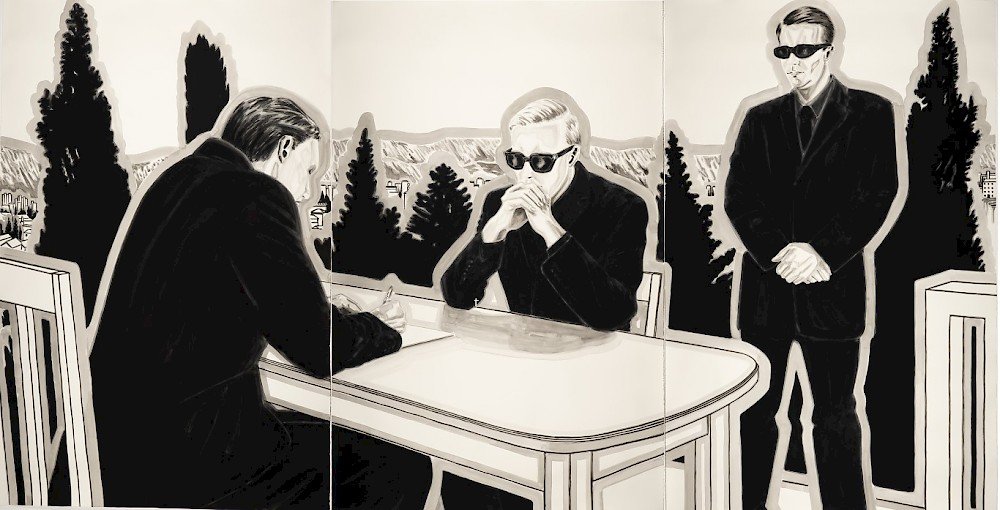 Conor McGrady (Downpatrick, Northern Ireland, 1970) is an Irish artist, currently primarily working in painting and drawing. He is focused on the role of authority in contemporary society, particularly in how power is represented in individuals, social formations and in architecture. He has exhibited internationally, with one-person exhibitions in New York, Miami, Atlanta, Chicago and Zagreb. Group exhibitions include the 2002 Whitney Biennial in New York, The Jerusalem Show VII: Fractures (Qalandiya International Biennial), D-0 Ark Underground Biennale of Contemporary Art, Sarajevo-Konjic, and IK-00 Spaces of Confinement in Venice. Editor of Radical History Review's Curated Spaces, his writing has appeared in The Brooklyn Rail, Ruminations on Violence (Waveland Press, 2007) State of Emergence (Plottner Verlag, 2011) and State in Time (Drustvo NSK Informativni Center, Ljubljana, 2012). As Dean of Academic Affairs at Burren College of Art, he currently lives in the Burren, Ireland.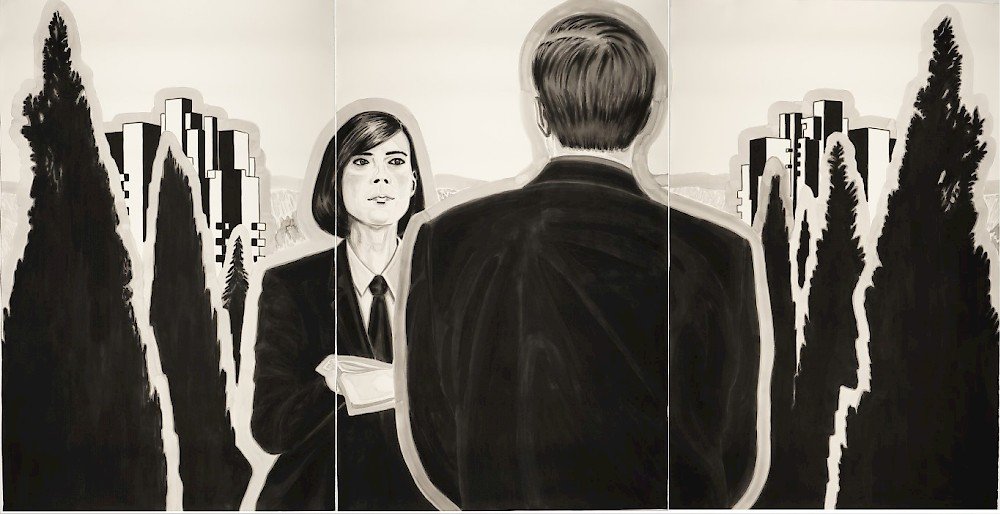 The exhibition is financed by the Ministry of Culture and Media of the Republic of Croatia, City of Split and Culture Ireland.