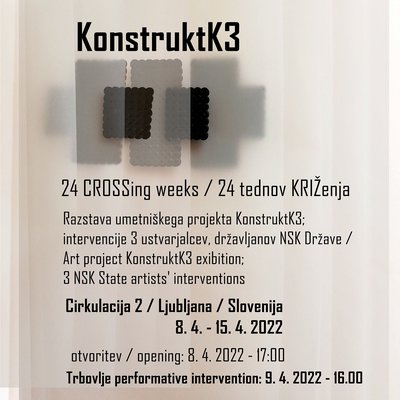 KonstruktK3 started as a collective virtual art project produced by 3 NSK citizens 24 weeks ago and going further in time on Instagram profile.
Every week artists decide about a theme/concept for that week and make personal interventions - interpretations on a theme, involving the black cross object, first used in 2016 for the Malewitsch der Woche (Berthold Schymura) project.
Art exhibition "24 CROSSing weeks / 24 tednov KRIŽenja" represents digital photo prints as materialization of the collective's interventions in the first 24 weeks of the project.