The first English-language study of NSK—one of the contemporary art world's most radical forces—with particular focus on the performances and productions of NSK's musical and conceptual division, Laibach.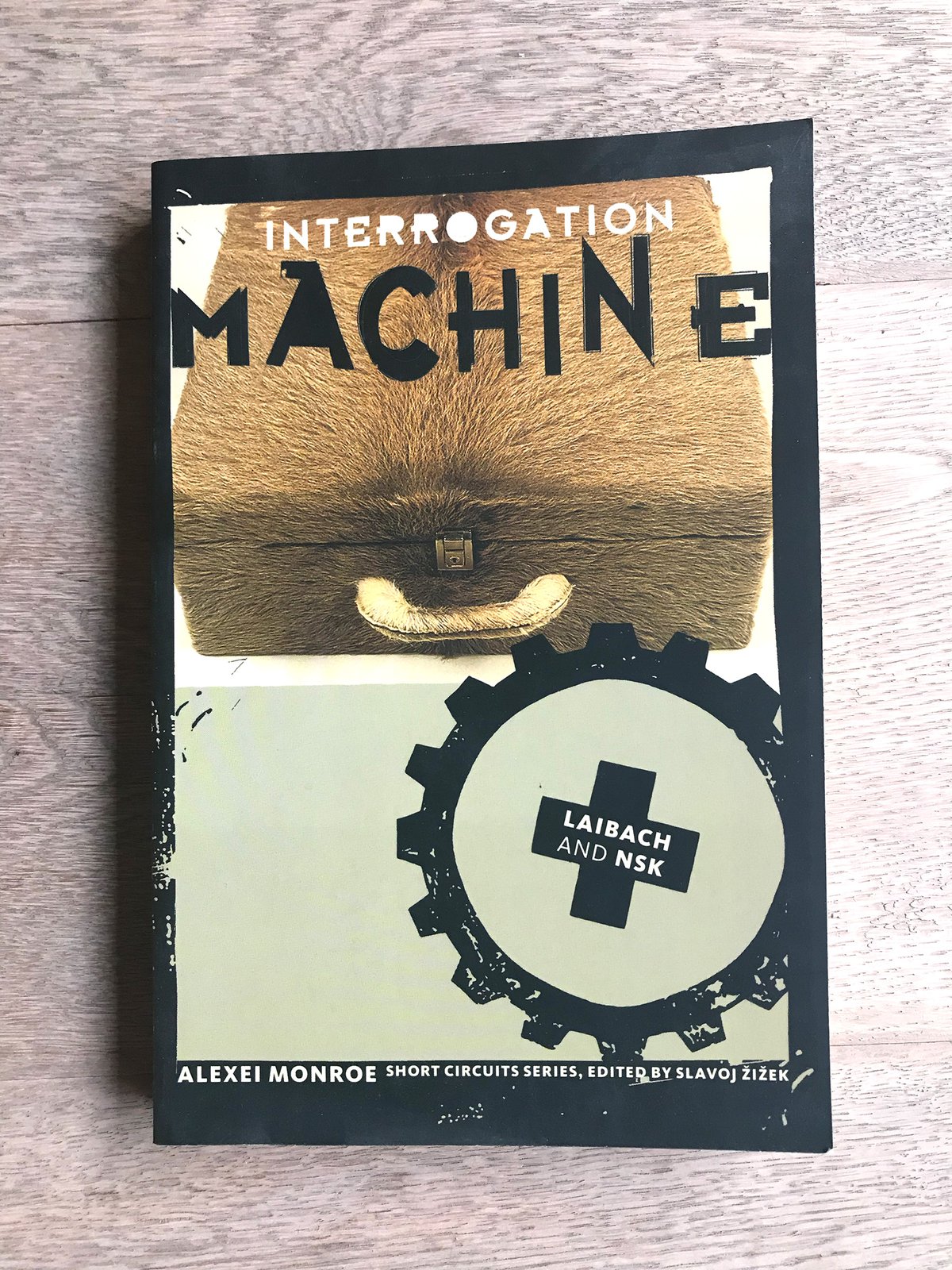 NSK is considered by many to be the last true avant-garde of the twentieth century and the most consistently challenging artistic force in Eastern Europe today. The acronym refers to Neue Slowenische Kunst, a Slovene collective that emerged in the wake of Tito's death and was shaped by the breakup of Yugoslavia. Its complex and disturbing work—in fields including experimental music and theater, painting, philosophy, writing, performance, and design—has an international following but a powerful and specific cultural context. Within the NSK organization are a number of divisions, the best-known of which is Laibach, an alternative music group known for its blending of popular culture with subversive politics, high art with underground provocation—reflecting the political and cultural chaos of its time.
In Interrogation Machine, Alexei Monroe offers the first critical appraisal of the entire NSK phenomenon, from its elaborate organizational structure and its internal logics to its controversial public actions. The result is a fascinating portrait not only of NSK but of the complex political and cultural context within which it operates. Monroe analyzes the paradoxes, perplexities, and traumas of NSK's work at its deepest levels. His investigation of the relationships between conceptual content, stylistic method, and ideological subtext demonstrates the relevance of NSK in general and Laibach in particular to current debates about culture, power, war, politics, globalization, the marketplace, and life itself. As Slavoj Zizek writes in his foreword, "Today, the lesson of Laibach is more pertinent than ever."
Monroe uses a variety of theoretical and historical approaches, as is appropriate to the shifting and elusive nature of his subject. The use of theory reflects NSK's own theoretical engagement; it is also a valuable way to read the issues raised by the work. Neither oversimplifying nor uncritically mystifying, Monroe leaves intact the "gaps, contradictions, and shadows" inherent in his subject, demonstrating that "it should still be possible to appreciate the work as art that moves, confuses, agitates, or fascinates."
"A real explosion of artistic and intellectual energy took place in Ljubljana during the 1980s, the impact of which reverberated throughout the global cultural landscape. Alexei Monroe not only describes this explosion but transmits its energy to the reader."
Boris GroysProfessor of Philosophy and Art Theory, Academy of Design, Karlsruhe