On the occasion of the 57th Venice Biennale, NSK State in Time opens a pavilion in Venice and Vienna. The NSK State Venice Pavilion in Vienna - Thinking Europe presents the installation Europa by Ramesch Daha and Anna Jermolaewa as well as a temporary NSK Passport Office.
Like the NSK State Pavilion in Venice, the Vienna Pavilion consists of two parts. The first part of the pavilion is dedicated to an "apology for modernity". The central aspect of the installation Europa in the second part of the pavilion are answers from 100 different citizens, migrants and stateless persons to questions about the "European Heritage" and their own history.
There is also a provisional NSK passport office in the pavilion. Together with the NGO Einander, asylum seekers will guide visitors through the exhibition and tell about their migration experiences and their lives in Austria. All those who apply for a passport and are willing to engage in dialogue receive a passport and thus become NSK new citizens.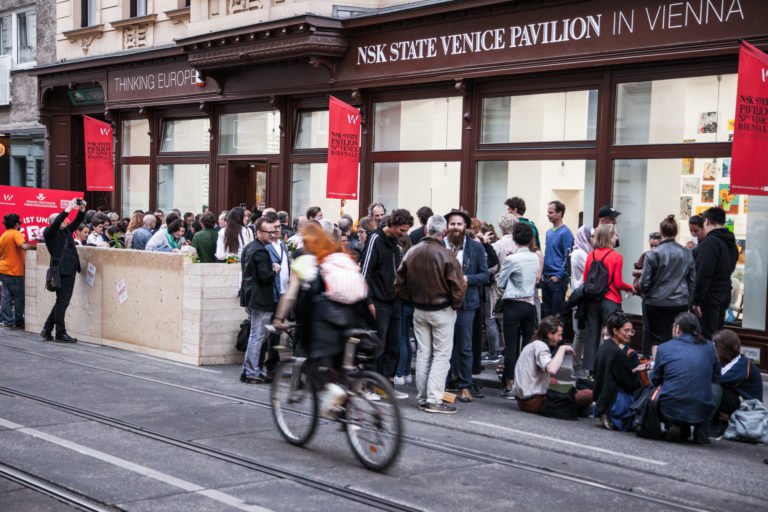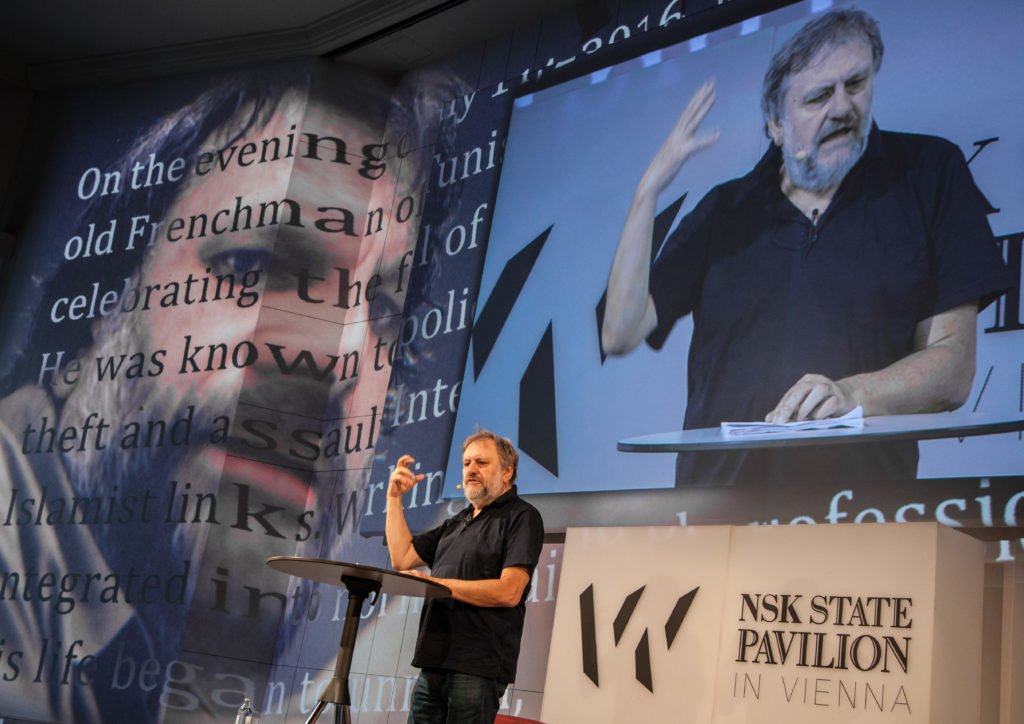 Lecture Slavoj Žižek: The Courage of Hopelessness
20 May, 6.30 p.m.
AK Vienna Educational Center

Exhibition talks:

21 May, 7 p.m.
ARCC.art Open Space
With: Ramesch Daha (artist, Vienna), Anna Jermolaewa (artist, Vienna), Moderation: Luisa Ziaja (curator, 21er Haus, Vienna)

30 May, 7 p.m.
ARCC.art Open Space
With: Zdenka Badovinac (director, Moderna galerija, Ljubljana), Charles Esche (director, Van Abbemuseum, Eindhoven), Ahmet Ögüt (artist, Amsterdam/Berlin), IRWIN (artist collective, Ljubljana), Moderated by: Mara Ambrožic (curator, Paris)