In May 2004, during Ireland's Presidency of the European Union, celebrations took place in Dublin city to welcome the 10 countries who joined the European Union under the program of enlargement. During these celebrations, and through the initiative of Helena Drnovsek-Zorko (Slovenian Ambassador to Ireland), the Neue Slowenische Kunst undertook a series of events around the capital city.
NSK (Neue Slowenische Kunst) is the world's first universal state. It is larger than the European Union, more powerful than NATO, more populous than the Vatican. NSK has established a territory without geographical, national or cultural borders.
The NSK State is installed in a real social and political space as a sculpture comprising the body warmth, spirit and work of its members. NSK confers the status of a state not upon territory but upon the mind, whose borders are in a state of flux, in accordance with the movements and changes of its symbolic and physical collective body. The project comments on political developments in ex-Yugoslavia in a specific way, representing an alternative to the political fixations on territories, ethnic groups and borders that gained strength since the beginning of the 1990's.
On April 29th 2004 NSK established a passport office for the issue of NSK State Passports. As well as issuing NSK State Passports, the office displayed and provided information concerning NSK and the individual groups that constitute the NSK state.

Program of Events
April 29th - May 2nd 2004
The Project Arts Centre, Temple Bar

State in Time, a temporary embassy installation with public talks, speeches by representatives of NSK, Dublin City Council, handing over of keys; NSK Library - phono & video, information/datasheets, cds, and passports (designed by New Collectivism).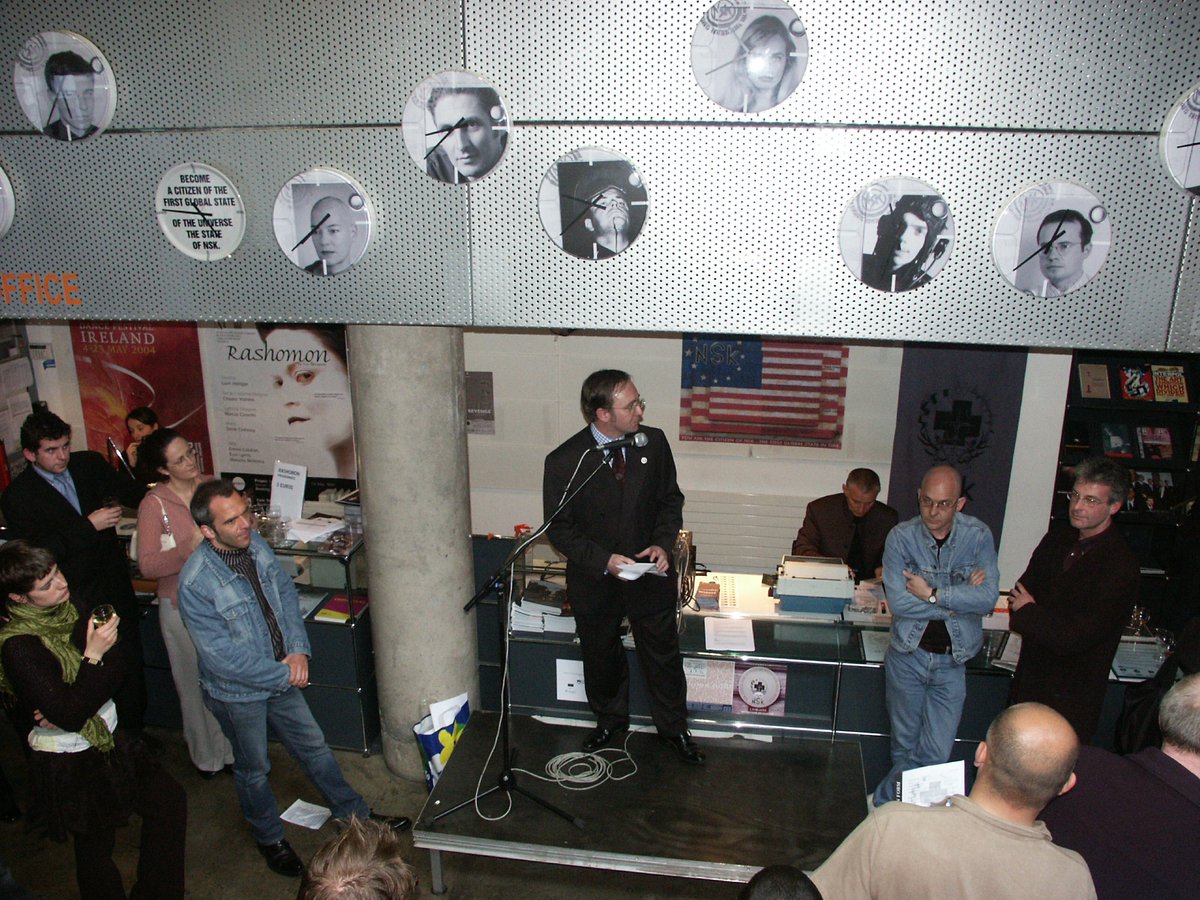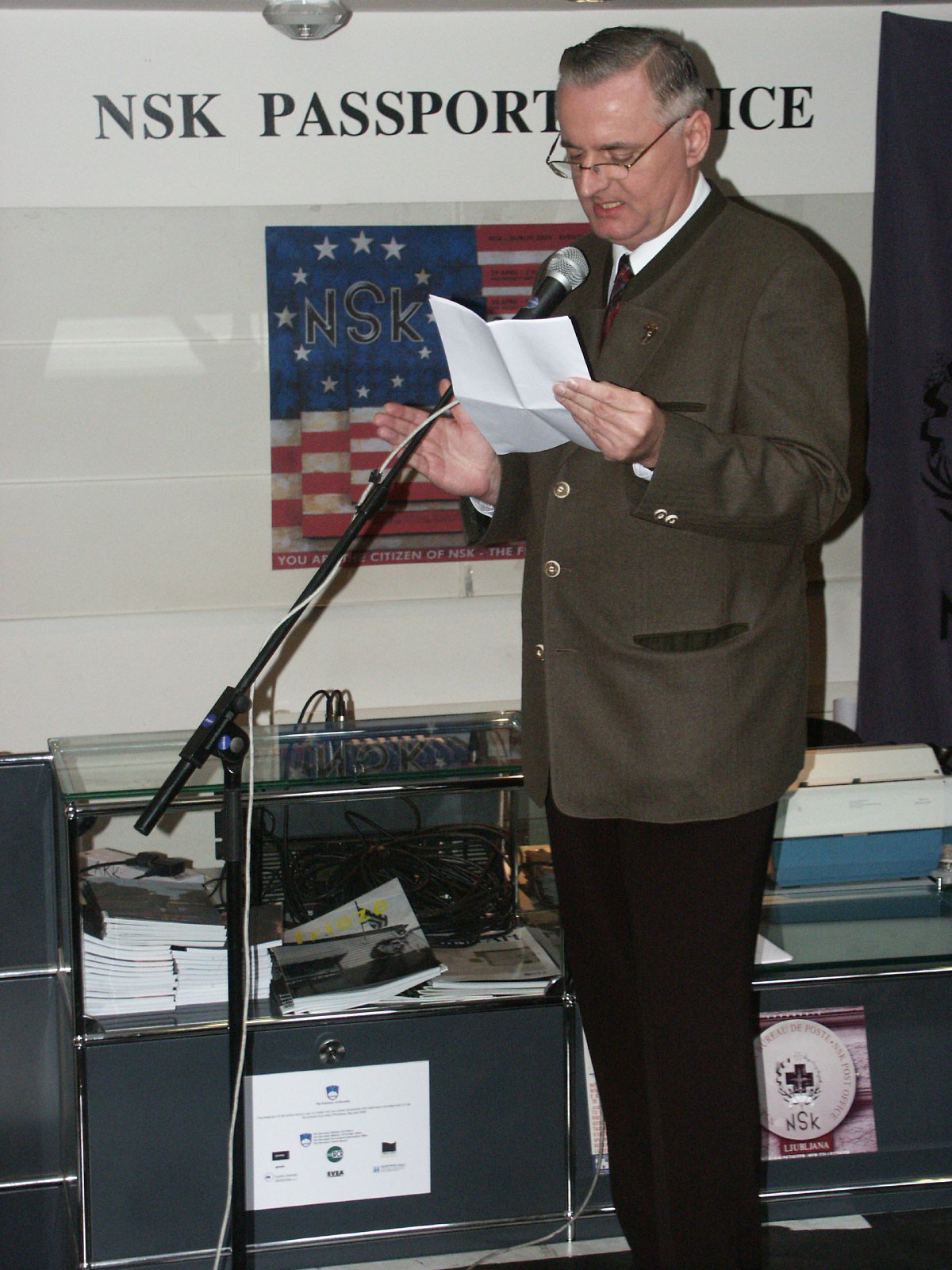 Interactive Installation
April 30th - May 5th 2004
Project Arts Centre

Every single move of the artist in Western civilization is documented.
But, did you know there is no similar thing in Eastern Europe?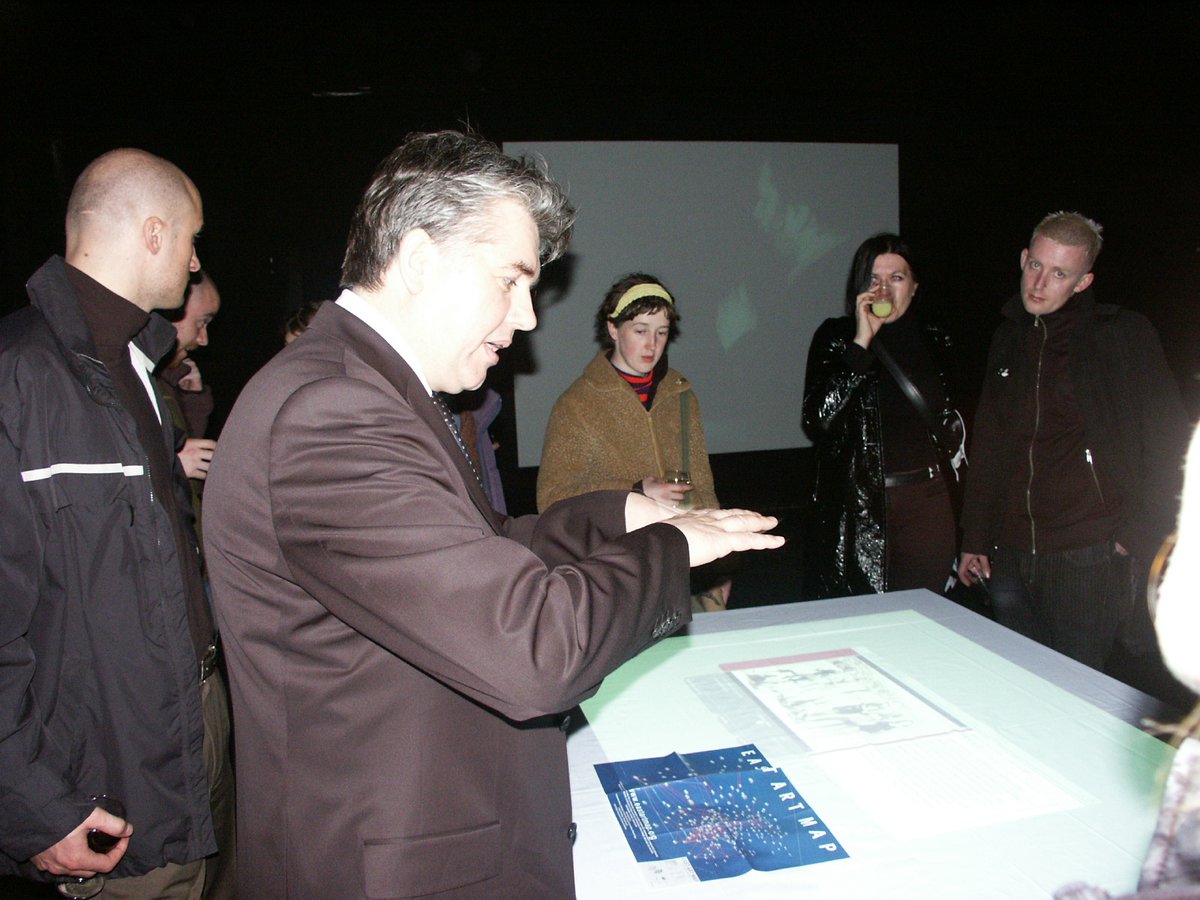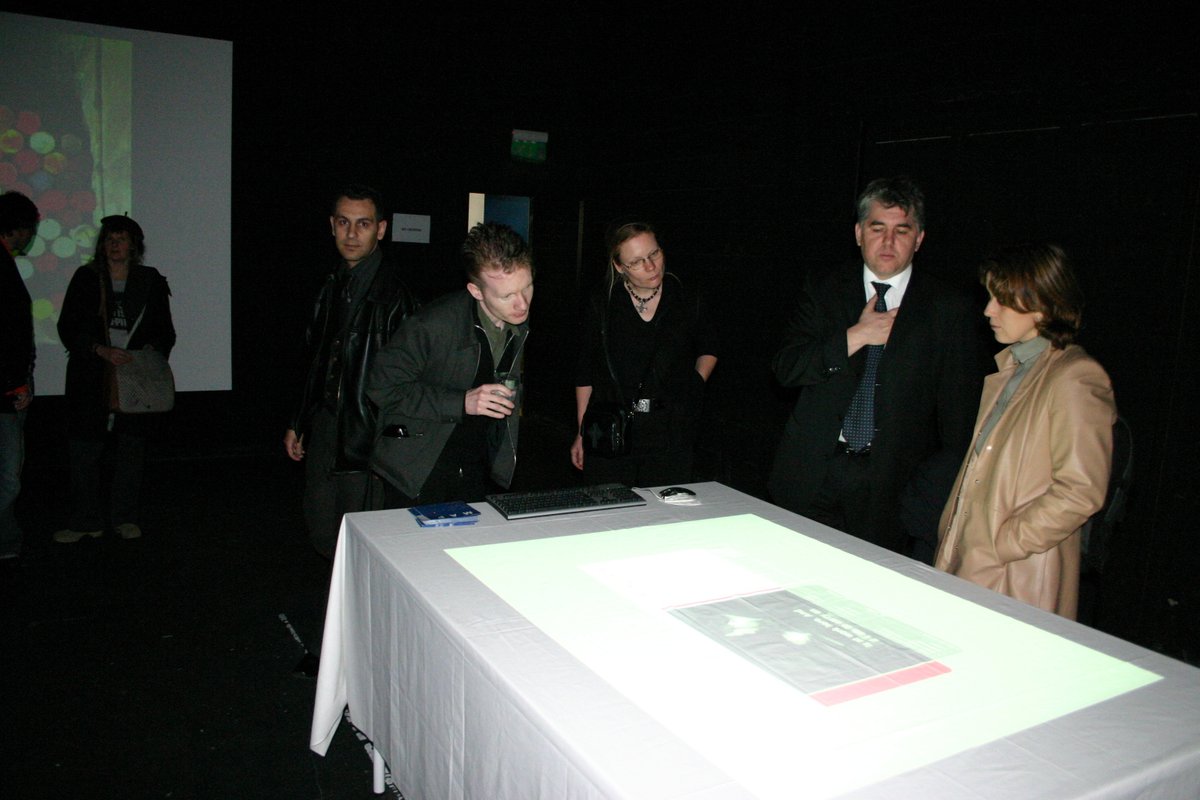 Art and Politics: The Imagination of Opposition in Europe
International Conference
April 29 - 30, 2004
With the Slovenian Society for Aesthetics and University College Dublin.

How does 'art' intersect 'politics' either when all art is politics or when politics forcibly subsumes art to its will? In the modernist tradition, art and politics are autonomous fields. In totalitarian societies, everything is politics, with all differentiation disappearing along with the limits between public and private spheres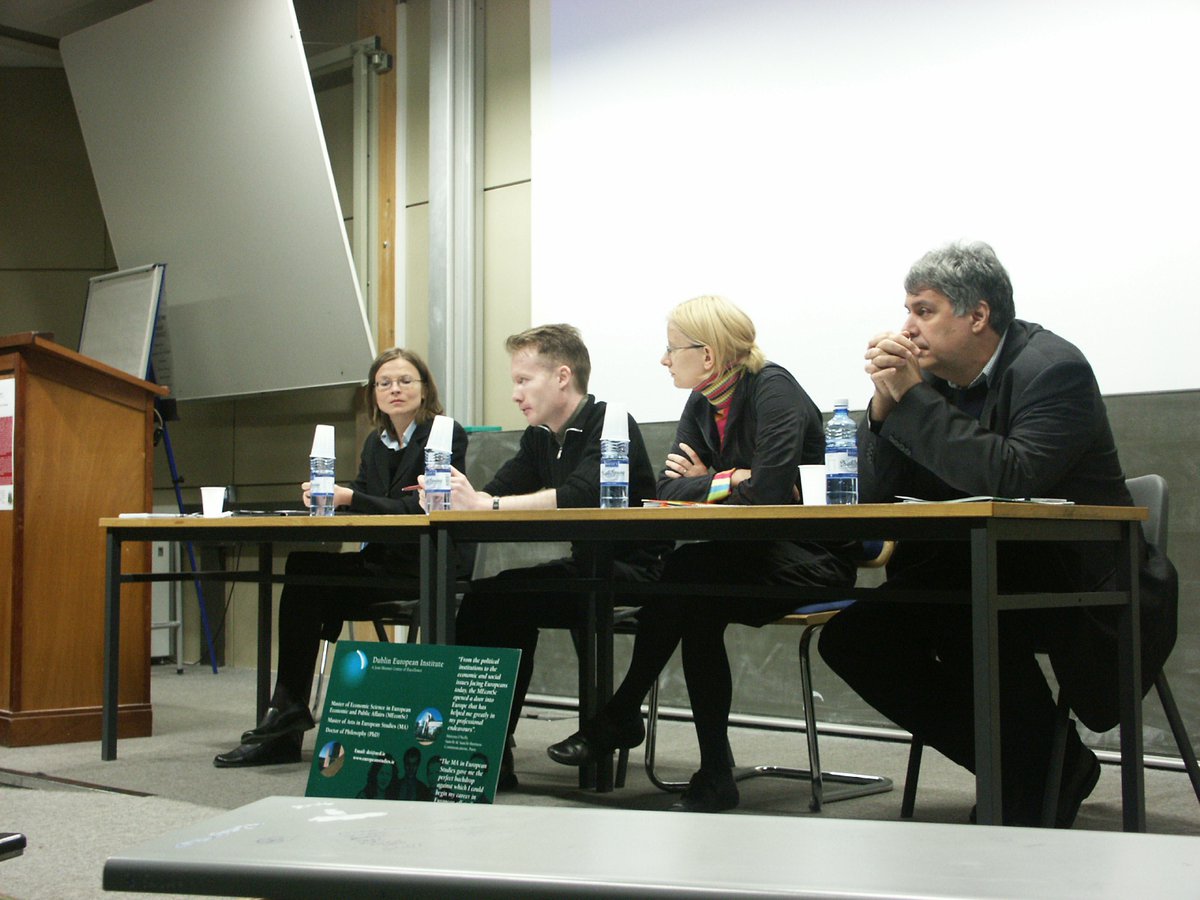 May 1st 2004
Temple Bar Gallery & Studios, Temple Bar, Dublin 2
The Department of Pure and Applied Philosophy is concerned with classical philosophical issues and their anomalies. The main topics of investigations are the question of God, the essence and meaning of sexuality in relation to the absolute and evil, theonthology with psychoanalysis.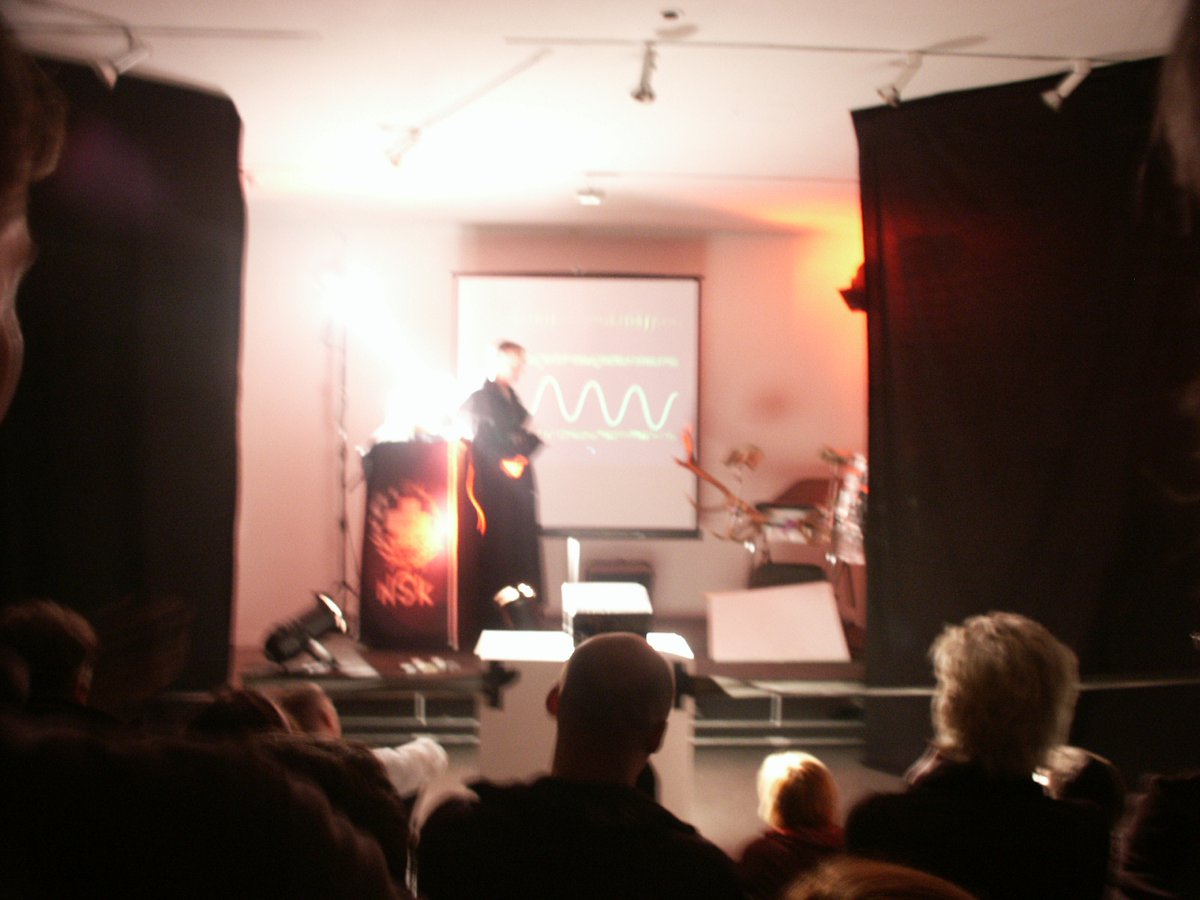 Attractor Dragan Zivadinov
May 3rd to May 5th 2004
The Helix Theatre, DCU, Dublin 7
"Supremat is a new event in the series of the "farewell rituals" performed by the actor Dragan Zivadinov over the recent years. This time, his (sub)title references are those of the Neue Slowenische Kunst and the NSK. The title itself naturally alludes to Malevich's suprematism, the original inspiration of Dragan's theatrical work, and, to a slight extent - in connection with several props in the performance - to a "super automaton", and all kinds of "purification" enabled by the notion..."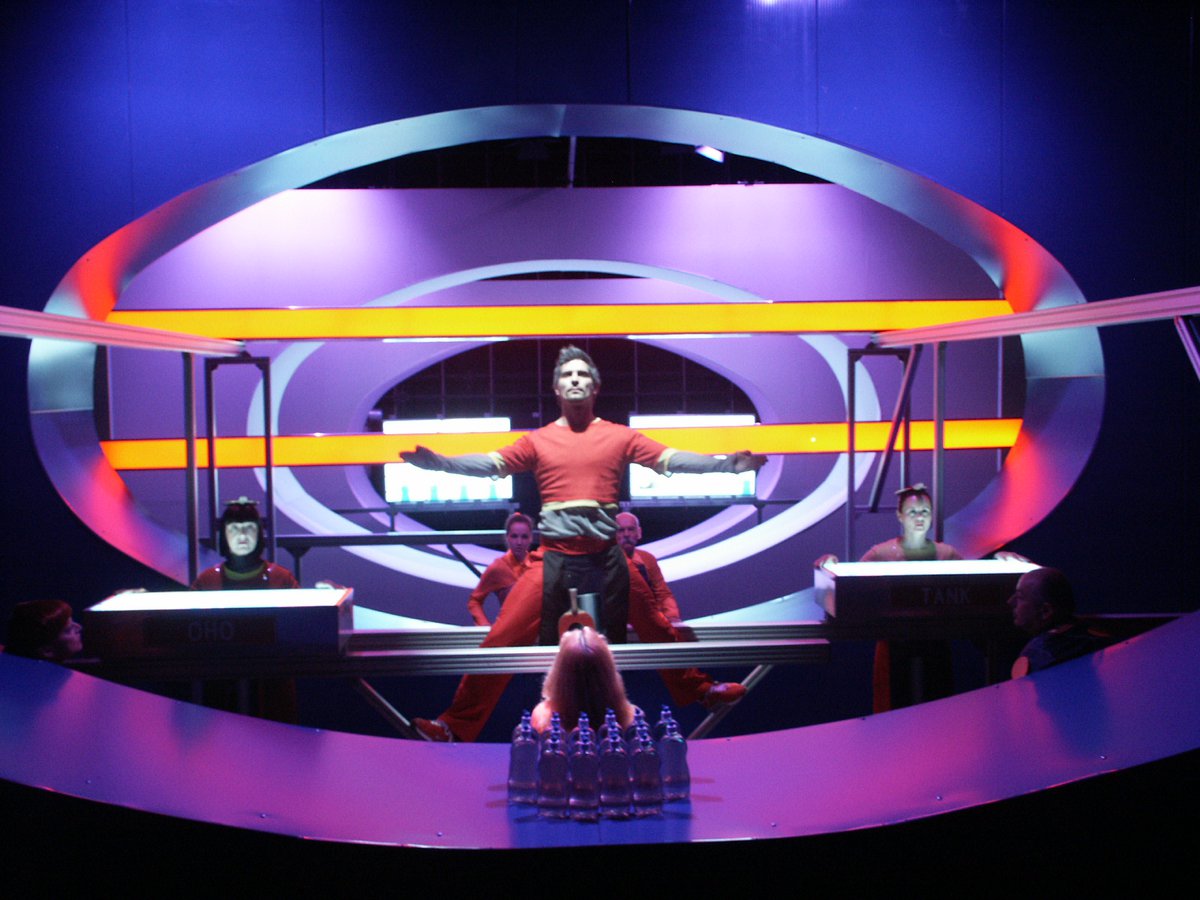 Director Michael Benson (90 mins)
Monday, May 3rd 2004, 4:30 pm
The Irish Film Institute, Temple Bar, Dublin 2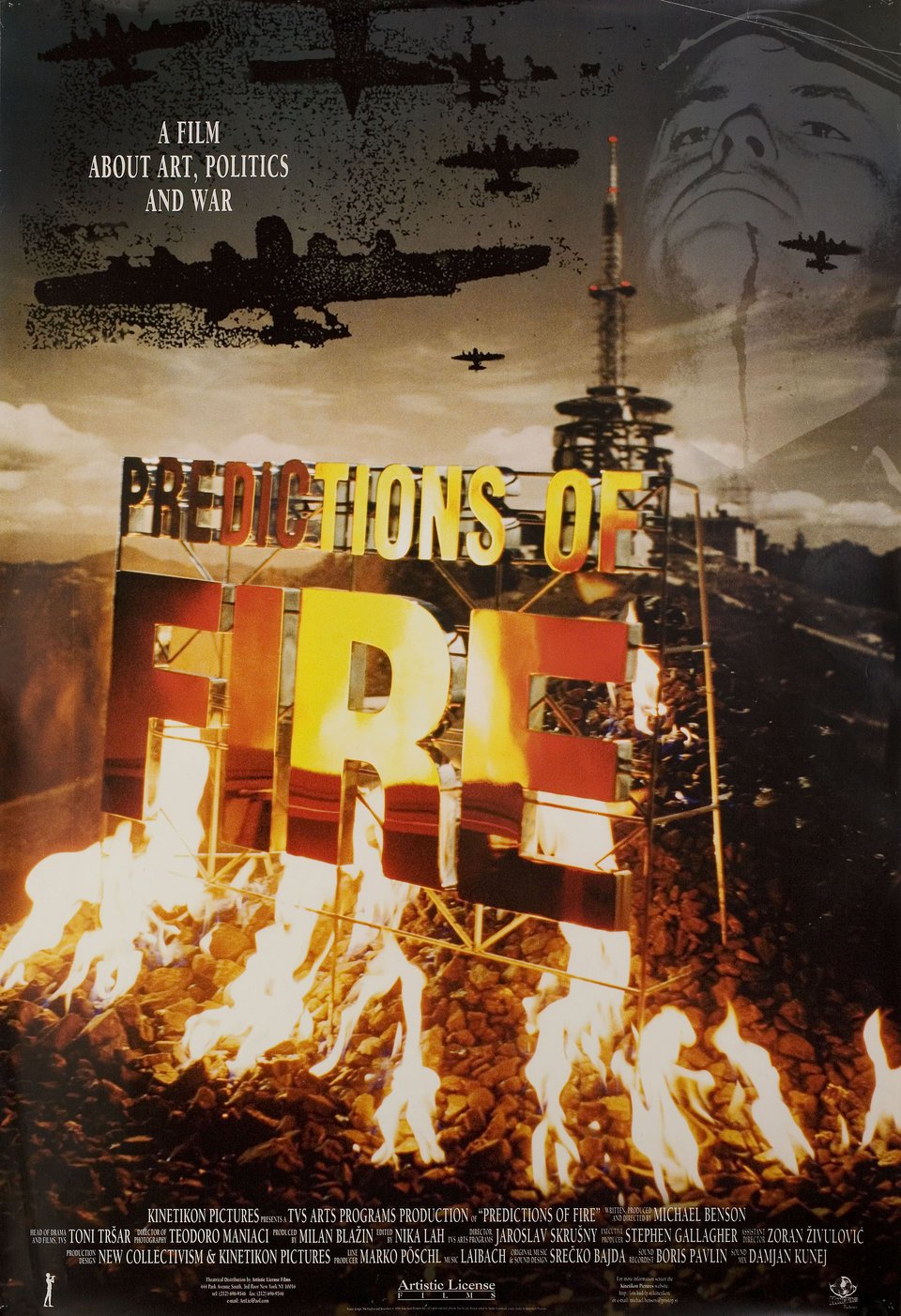 Zizek, Laibach, NSK: Psychoanalysis, Culture and Politcs
OPEN SEMINAR
May 5th 2004, 4.00-6.00
DBS School of Arts, 6/9 Balfe Street, Dublin 2
With Alexei Monroe (London and Ljubljana, author of Pluralni Monolit: Laibach in NSK, 2003, Ljubljana) who spoke on "Interrogation Machine: Laibach and NSK State"; and Ian Parker (Lacanian psychoanalyst, Professor in the Discourse Unit at Manchester Metropolitan University) who spoke on "Slavoj Žižek and NSK".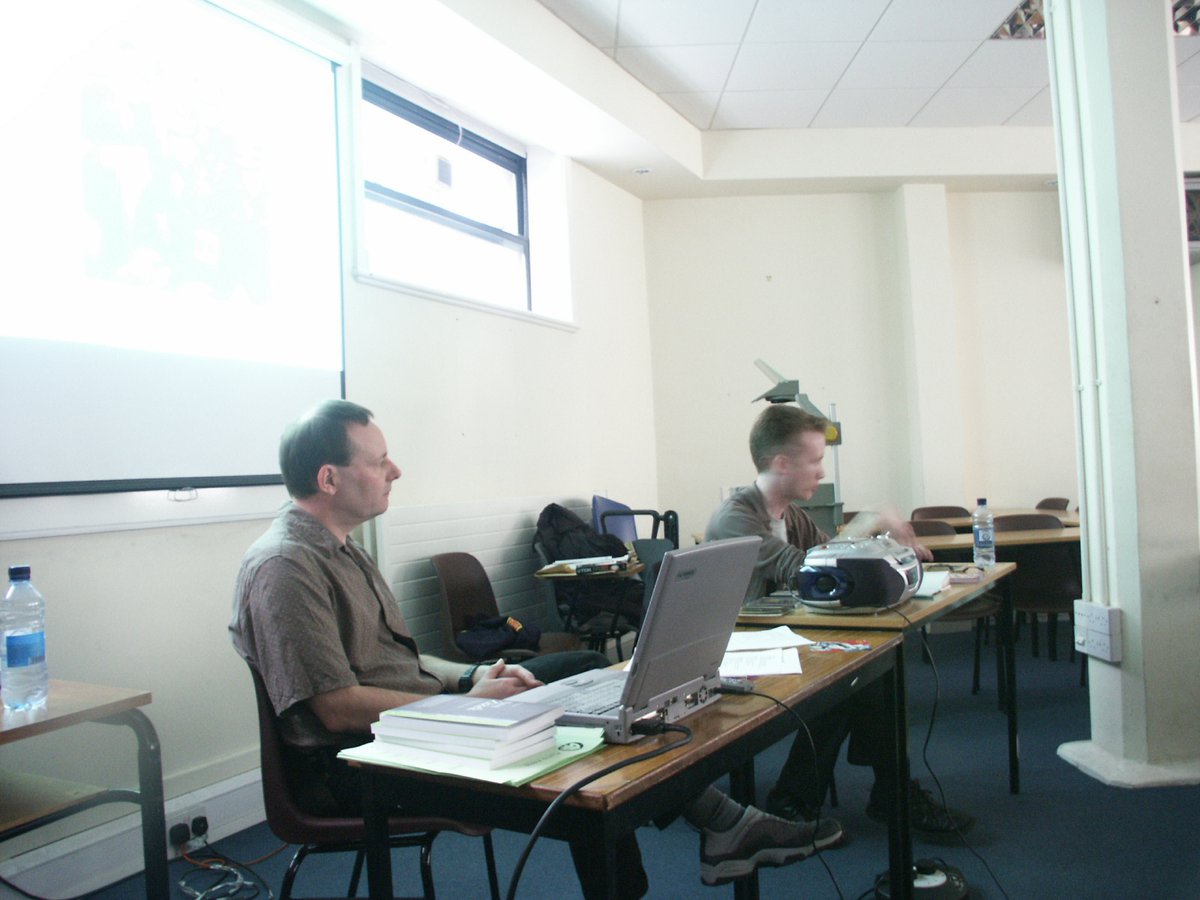 Occupied Europe 2004
May 5th 2004
The Temple Bar Music Centre, Temple Bar, Dublin 2
Music Performance - part of world tour for the promotion of new album "WAT"