SARAJEVO : STATE IN TIME is an independent and self-produced feature documentary directed by french filmmakers Théo Meurisse & Benjamin Jung. Shot in six european countries, it tells the story of the concerts given by cult underground band Laibach during the siege of Sarajevo back in 1995. The movie is now finished and we need your help to bring it to life.
The inhabitants have now been living under the siege for three years and their daily life has become a nightmare due to the shellfire and the snipers.
While many are joining the fights, another form of resistance is rising: culture allows people to claim their humanity. While listening to a concert, watching a play or a film, people forget the isolation, the noise of the bombs and starvation.
In this atmosphere of humanitarian and artistic emergency, the industrial punk band Laibach and the artists of NSK ("Neue Slowenische Kunst", New Slovenian Art) travelled across burning ex-Yugoslavia to Sarajevo to proclaim the city as a territory of the NSK State in Time. They performed two shows, brought art exhibitions and gave away passports that helped the locals to get through the blockade imposed on the city.
SARAJEVO: STATE IN TIME gives the floor to those who wrote this history and those who experienced the event, considered as one of the most important of the siege.
Profoundly European and drawing a parallel with the recent struggles the continent is experiencing, the film shows the power of cultural resistance against violence, nationalism and war.
Sarajevo: State in Time (A Story of Laibach & NSK) - trailer english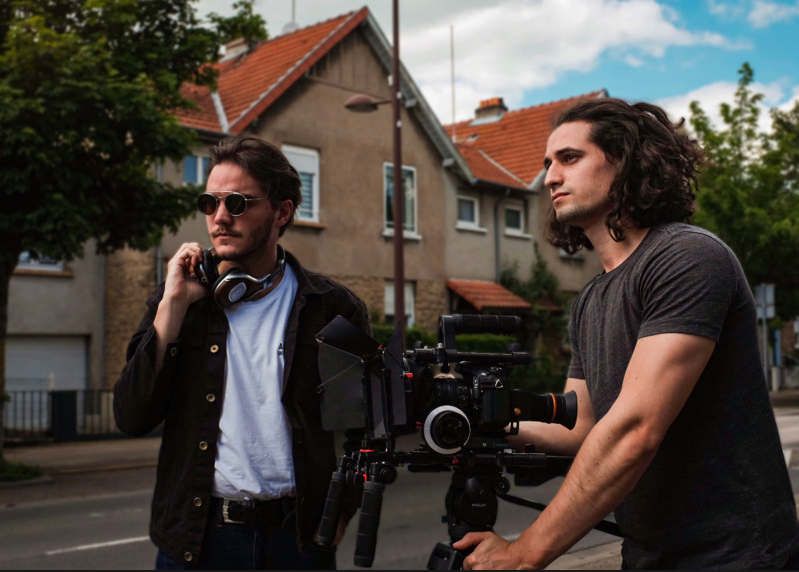 Director Biography - Benjamin Jung, Théo Meurisse
Musician, reporter, and photographer who worked in Japan, Canada, Sweden, France and Brazil, Benjamin Jung is interested in every aspect of moviemaking, from directing to scoring.
His fellow, Théo Meurisse, is a skilled journalist who worked on several documentary films for the French national TV.
They started working together during their journalism studies. After two years in the making across six different countries, they are finally presenting SARAJEVO : STATE IN TIME, their first documentary movie.
Director Statement
SARAJEVO : STATE IN TIME is our first movie as directors. Independent and self-funded, this film is the result of a two years-long investigation that led us to Switzerland, France, Spain, Luxemburg, Slovenia and Bosnia & Herzegovina.
Through a region that is slowly recovering from the war, we have collected the stories of very different people such as soldiers, teachers or artists, who are sharing the common memory of a musical event back in the time when bombs were falling over Sarajevo