"In this slaughterhouse you could become zombies," said Peter Mlakar to citizens of Sarajevo at the opening of the NSK state in the besieged Sarajevo. In the absence of everything, Sarajevans have been living from exhibitions, concerts and performances organized at different locations around the city - from haustors to public spaces. During the war the art becomes more than a mere communication medium. Art has strengthened the spirit – it was a media used to persist, to communicate, to preserve common sense, to resist.
One of the events that gave Sarajevo hope and created an illusion of normality was the artistic and political project of the NSK State of Sarajevo, the Art Movement of Neue Slowenische Kunst, presented at the National Theater on November 21 and 22, 1995. Simultaneously with the preparation for Laibach concert in Sarajevo, which included the search for electricity and equipment, the politicians were deciding about the future of Sarajevo and Bosnia and Herzegovina. The lines at the NSK passport department showed how much the passports meant for Sarajevans. For the majority of people, it was the first passport after the red one from Yugoslavia. The interest for the concert was so much resulted that the side entrance to the National Theater was disrupted by people who could not get a ticket and wanted to attend. When all the audience boarded at National Theater, the Sarajevo had a concert - equal to those held during the NATO tour.
More than two decades after the "Historical Concert", History Museum of Bosnia and Herzegovina with the exhibition "NSK State Sarajevo " opens the story of culture and art under siege -with an event that chronologically ended the siege. This story is depicted through the photographs of Zoran Kanlić and the testimonies of citizens of Sarajevo. This exhibition is a reminder of the power of art – power of a language that we use in the History Museum of BiH to talk about the past.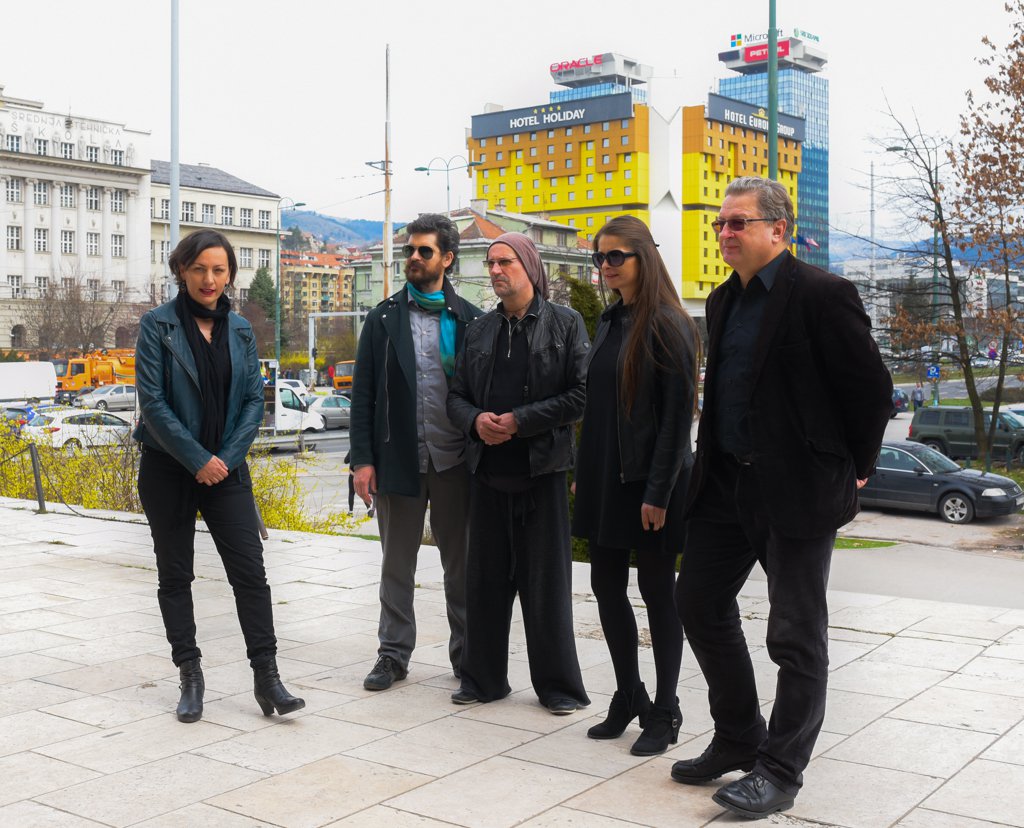 On 29th March 2018 Laibach visited History Museum of BiH. During the visit Laibach members inaugurated story about the 1995 concert at the permanent exhibition and opened the exhibition "NSK State Sarajevo". After the opening the museum visitors, citizens of Sarajevo and students had a chance to speak with Ivan Novak from Laibach. The conversation "Sarajevo 1995-2018: Minting the Future on a Historical Place of Stumbling" was organized in cooperation with Faculty of Political Science in Sarajevo.