Laibach / IRWIN / New Collectivism / Scipion Nasice Sisters Theatre
March 20th – April 21st, 2012
Private View: Tuesday 20th March 6 – 8.30pm
CHELSEA space proudly presents Neue Slowenische Kunst 1984-1992, a timely show dedicated to the radical Slovenian art collective Neue Slowenische Kunst (New Slovenian Art), focussing on the archives of Laibach, IRWIN, New Collectivism and Scipion Nasice Sisters Theatre, in Ljubljana and the David Gothard archive in London. The exhibition traces the impact of their work and the important role London played in the collective's activities.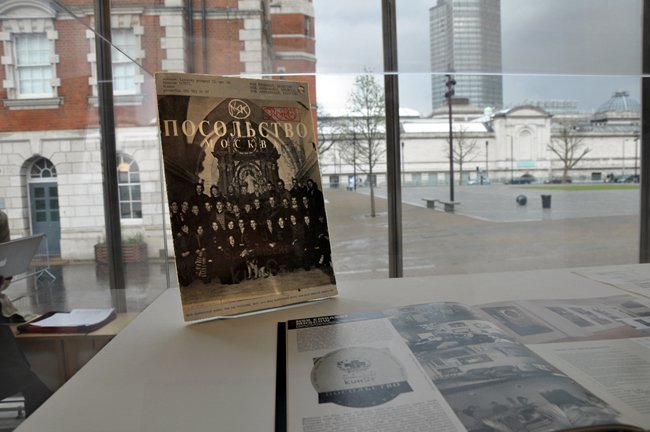 The show also marks a distinct component in a unique three-part presentation of Neue Slowenische Kunst's activities in co-operation with TATE Modern and Calvert 22, and will provide a fascinating insight into the complexities of one of the most important artistic movements to emerge from Eastern Europe widely considered to be the last true avant-garde of the twentieth century.
Highlights in the exhibition include archive material from the theatre performance Marija Nablocka (1985) by Scipion Nasice Sisters Theatre and directed by Dragan Živadinov, hosted by Richard Demarco and shown at the Fringe Festival, Edinburgh; Was ist Kunst exhibition by IRWIN at AIR Gallery and at Riverside Studios, London in 1987, and from the performance No Fire Escape in Hell (1986) by Michael Clark & Company featuring Laibach.
Curated by Michele Drascek